SUPER LEMON HAZE 95% HHC 1ml 510 CARTRIDGE - KANAVAPE

-

KANAVAPE

-

95% HHC 1ml 510 CARTRIDGE - SUPER LEMON HAZE This...

- Kategoria :

HHC

- Price :

39.95

€ - Stock : In Stock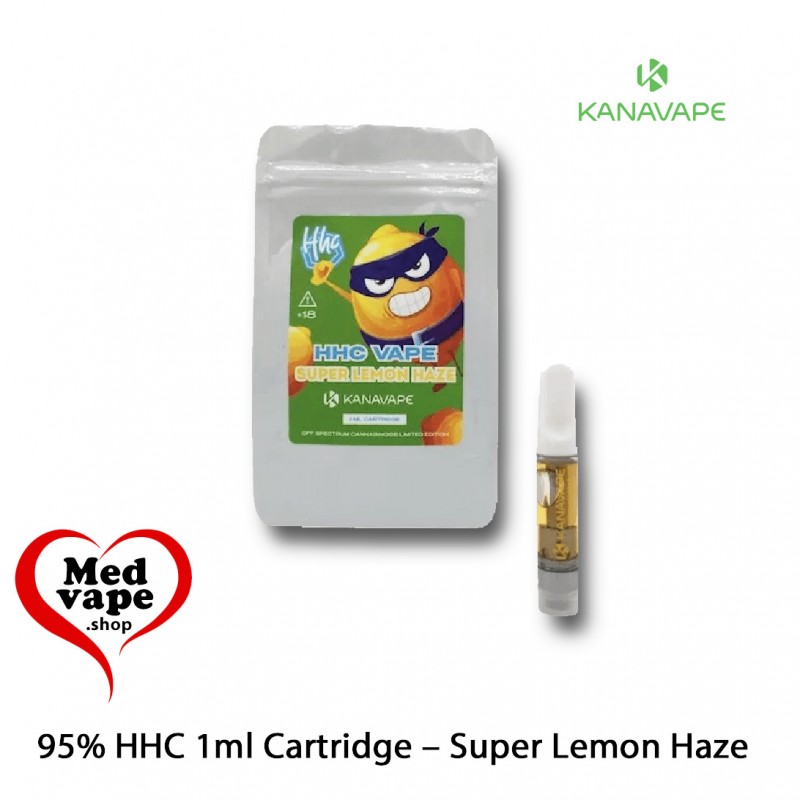  
SUPER LEMON HAZE 95% HHC 1ml 510 CARTRIDGE - KANAVAPE
95% HHC 1ml 510 CARTRIDGE - SUPER LEMON HAZE
This cartridge is delivered alone, without a battery or charger.
This 1ml cartridge connector is standard and compatible with almost all rechargeable 510 Vape Pens.
BLUE DREAM 96% HHC CARTRIDGE
CBN  0.98%
9S-HHC  28.7%
9R-HHC 65.1%
HHC with added natural terpenes available in variants:
1 ml cartridge
Aroma:
This aroma is of sweet berries, flavors of fruity berries.
Notice:
Product is in accordance with Act §5 No. 167/1998.
Designed for industrial, technical and horticultural purposes.
Not intended for direct consumption or smoking.
Prohibition of sales  to person under 18 years of age. 
This is a collectors product only.
Klienci którzy zakupili ten produkt kupili również: